Digital business platform
Modern, mobile working with a digital platform for contract management, document management, business process management and compliance management?

Have you also often thought about it, but don't know exactly how YOU should proceed, what YOU need to know and consider?

A digital platform for mobile and flexible working takes on a very central importance in today's world. It is closely linked to the social change towards "Industry 4.0" and the concept of "smartWork 4.0".

Only with a digital, web-based platform solution can smart, agile working be successfully implemented in companies across departments and locations.

✓ web-based ✓ 100% Software as a Service (SaaS)
✓ easy to use ✓ cloud capable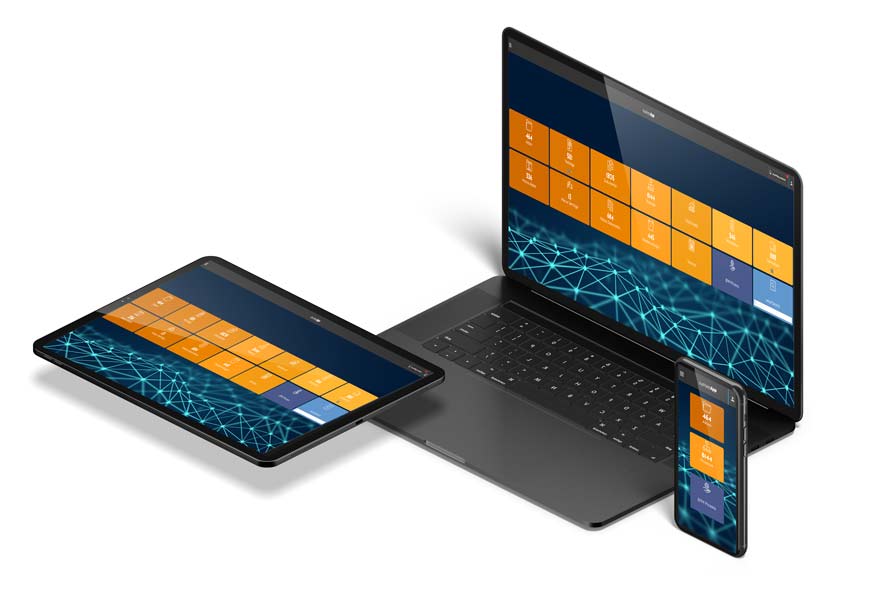 TQG businessApp®: That's in it for YOU!
The digital platform TQG businessApp platform ® consists of different businessApp levels and an App level. For both areas there is a detailed authorization and user management.
What does the word TQG businessApp platform® mean?
business stands for the digitization of departments, organizational processes and administration.
App means using configurable building blocks simply & smartly digitally.
platform means cross-departmental information and knowledge management.
What does this mean exactly?
business Apps are a group of apps that can be easily configured for users.
They are clearly designed and enable efficient work.
Examples: businessApp Legal Management, businessApp Compliance, businessApp Purchase etc.
Apps mean business solutions for common issues and tasks in this context.
Examples: Brand files, contract creation, workflow/processes, etc.

smart BusinessApps
Configurable user interface (responsive design)

smartWork
Individual and configurable apps/components

smartEasySearch
fast, efficient "artificial intelligence" searches possible

SMART SHARED DESK
Distribution of regular tasks, reports etc. to roles or users

smartStore
Storage and management of all information according to GoBD (encrypted, signed, confidential, etc.)

smart BusinessManager
Template/workflow management for cross-departmental organizational rules and processes

Trend reports on digitization!
How diverse can digitization be? Compliance projects, blockchain, digitalization meets emotionalization, chatbots & AI, the digital twin in industry and many other topics are looking forward to being discovered by YOU.
In which goals does the TQG businessApp platform® support users and organizations?

The TQG businessApp platform® helps YOUR organization to become digital. It creates a transparent management of YOUR information and documents. Dates and deadlines can be met more easily with the help of digital business processes. The platform supports users in the area of compliance and audit security in corporate processes. Company data is protected from unauthorized internal/external access. Intuitive, subject-specific apps increase YOUR business efficiency and agility. The system is easy to integrate, through standards and technical apps.
What benefits does the TQG businessApp platform® deliver?
Clear, role-based and intuitive working becomes possible. Collaboration becomes possible across departments and companies. Processes become standards and can be automated. The use of the system is web-based and therefore easy to integrate into a company. The introduction of the system can be modular and phase-oriented.


What is YOUR benefit?
The TQG businessApp plattform® grows with YOUR requirements.
The investment in the system can be made step by step.
A smart, agile, modern user interface consisting of individually configurable business Apps.

Clean Desk
Important things are separated from unimportant things and
documents are filled away
A fixed filing location must be available for recurring
processes / files
Clean desk & digital platform = more efficiency
and more effective searching
Data protection compliant work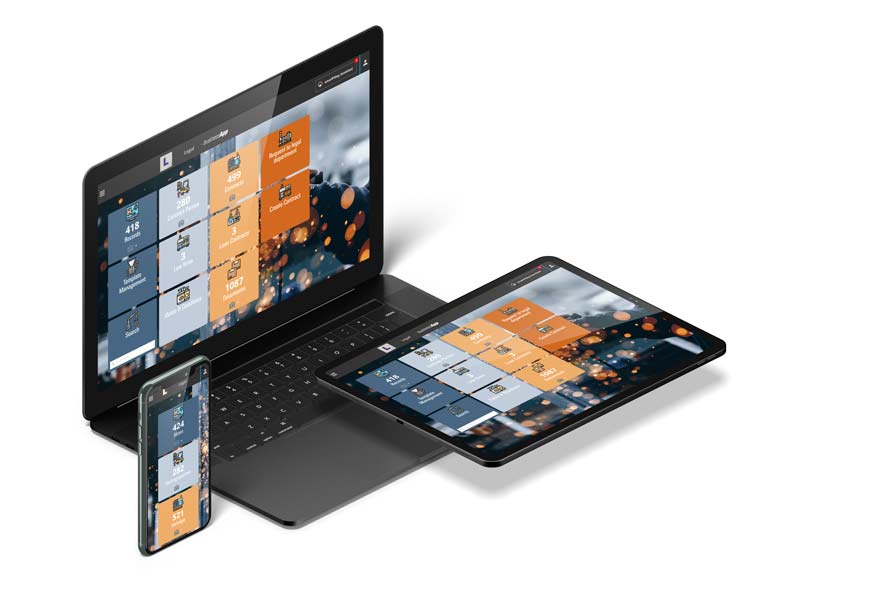 smartWork - smartLCM
Flexible, time and location-independent collaboration with colleagues, superiors and business partners
Support of the employee in every work step with the relevant information (status, docs, knowledge)
Automated business processes
Challenges
Combining information sources (filing cabinets, e-mail inboxes, knowledge in employees' heads) in one place - a classification system as a central instance
Holistic information management: integration of data, documents and processes
Success factors
Organizational consulting with results - OPH (Organization and Process Handbook)
User acceptance - usability & interface design

Interested in an all-round carefree package for your digital transformation?