Contract Management Software
smartLCM - Your powerful contract management system
With a
digital platform
with integrated contract management software, you as a company can take into account the interests of all users and a smooth workflow becomes reality. Standards are set for processing, creation and research. YOU will quickly and efficiently find the documents and data YOU need for upcoming deadlines, correlations between contracts or service claims.
You, me, we all deal with contracts every day, privately and professionally. This often leads to special challenges and difficulties in everyday life. Quickly we are told that we need a digital contract management system and now? What should a good contract management system be able to do? What added value does it offer?
The TQG businessApp platform® :
✓ Deadline and appointment monitoring
✓ Template management
✓ Workflows
✓ Audit-proof contract archiving

✓ Web-based
✓ Technologically future-oriented
✓ Easy to use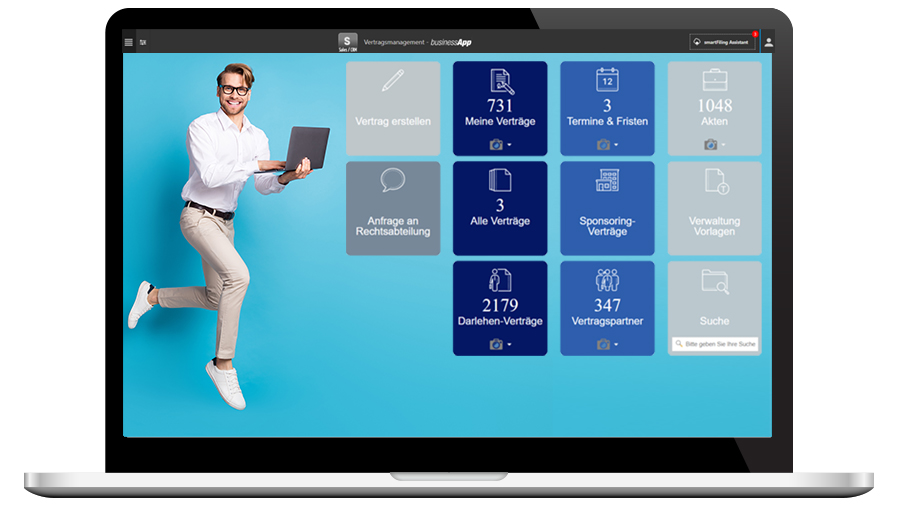 One contract management tool for everyone!
"With a few exceptions, all contracts in the system are brought together centrally. This gives you a quick overview, long-term searches in filing cabinets is unnecessary and the administrative burden of contract management drops significantly."

Dr. Hans-Ulrich Geck
General Counsel, NÜRNBERGER Versicherungen AG
smartLCM – Umfang unserer Vertragsmanagementsoftware
smartLCM contract management software:
that's in it for you!
The smartLCM contract management system is a module of our TQG business App platform ® .
Among other things it contains: Contract creation, clause management, approval workflow, contract file, contract controlling, business intelligence (BI), compliance check

"What are the main features of smartLCM contract management?"
Your personal contract management software gives all employees a quick overview of current contracts, contract-relevant content, people and documents.
"Can contracts and documents be combined to one process or partner?"
All contracts and documents can be bundled to a business process or business partner. This ensures fast and secure research and information for revisions, auditors, contractual partners or the board of directors.
"Can every user easily use the smartLCM contract management software?"
smartLCM contract management is very easy to use and is very user-friendly for "Digital Immigrants" as well as for "Digital Natives".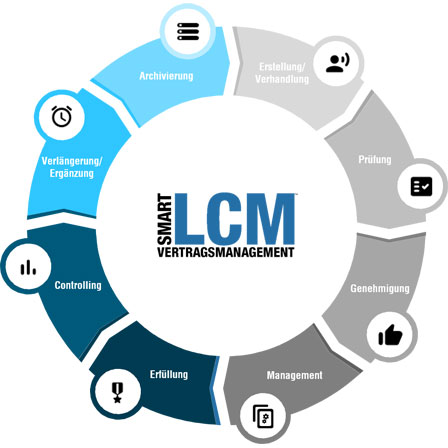 Figure: Overview of the smartLCM contract management

Webinar: Digital file and contract management in medium-sized & large companies.
In the webinar you will learn how systematic electronic recording and mapping of all relevant business transactions with documents, contracts or in processes works in digital file and contract management. You will gain insights into the TQG businessApp platform®, the smart contract management software smartLCM Contract Management as well as our solution for modern, digital file management smartLCM File Management.
Contract Management: At a glance!
CONTRACT REGISTRATION & CREATION
Fast, uniform, efficient information management of contract documents, information and attachments in a digital contract record
SCHEDULE MONITORING
timely, unified management,
automatic monitoring, terminations,
extensions
AVAILABILITY & SECURITY
constant availability and security,
all contracts centrally and globally,
electronic contract signing
AUTOMATIC EARLY WARNING SYSTEM
Via mails, mobile activation and messaging services
the user can be warned automatically
CONTRACT CONTROLLING
secure management, transparent control of contract
values/obligations and total costs
AUDIT-PROOF CONTRACT ARCHIVE
all contracts and documents can be clearly arranged
and integrated into a master agreement.
CROSS-SECTOR
The smartLCM contract management software can be used across all industries.
VERSION TEMPLATE MANAGEMENT
Selection from standardized contract templates
Incorporation of contract amendments
CONTRACT WORKFLOWS
Integration of individual, complex contract approval workflows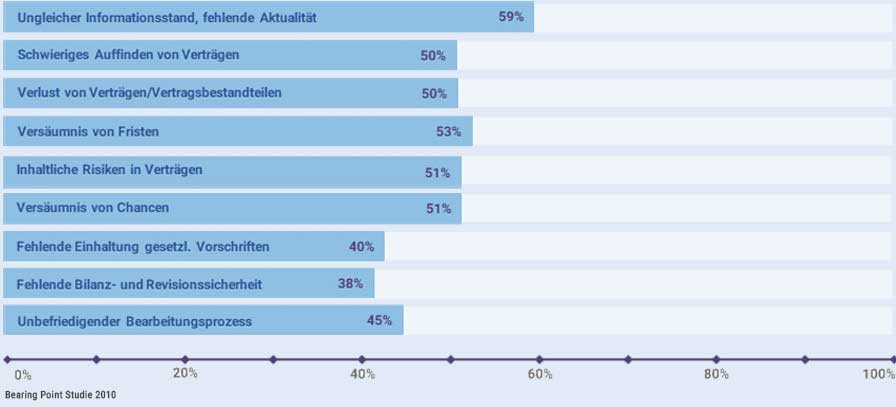 Why is digital contract management software so important?
Without digital contract management no digital work is possible!

HomeOffice becomes possible. Travel and transport costs are reduced. Data security and deadline management becomes possible. Global availability of all contracts and documents as well as global controlling can be called up. Representation regulations and data security rules can be organized more easily. Compliance requirements can be implemented and adhered to more easily. Simultaneous working becomes possible.
Contract management as part of a digital platform
The TQG businessApp platform® as digital platform solution for your contract management is web-based, integrative and interactive. It optimizes and structures business processes, contracts, documents and responsibilities. Contracts can be generated, filed, researched and evaluated.

The digital platform for contract management and file management has been very successfully established on the market for more than 30 years. It is suitable for medium-sized companies and large corporations.

Learn more about our national and international customers: click here for Referencesreferences.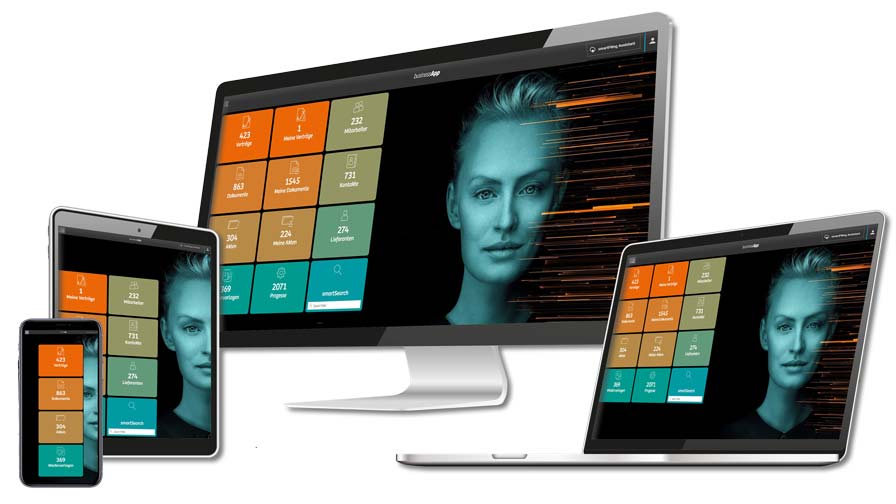 FAQs (Frequently asked Questions)
"Which process steps and activities are possible with smartLCM Contract Management?" Depending on the contract type, any process steps and activities can be used for compliance, monitoring and securing the contract process.

"Is there the possibility for an individual, company-specific digital platform solution?" We create your individual digital platform solution with integrated contract management software.
"Can the TQG businessApp platform® also be individually extended?" The TQG businessApp platform® can be individually extended with various digital platform modules: Matter Management, Business Process Management (BPM), Compliance Management or Corporate Housekeeping.
Curious? Then here are more informations about your possibilities with the TQG businessApp platform®
Video: The Hubert Burda Media Holding GmbH has successfully implemented the company-wide contract management project "OneBCM" with TQG.
Contract management simply explained
1. Why is a digital platform the right decision for digital working?
2. Why are users enthusiastic about the TQG businessApp platform®?
3. Which business areas have benefit from a digital platform?

All contracts in one digital tool:
✓ easy and quick to find
✓ with clear responsibilities and
✓ automatic reminders of deadlines.
Find here the definition of contract management: What is contract management?
smartLCM contract management software: Nine good reasons
Those responsible for contracts and contract processes such as lawyers, purchasers, controllers have been convinced of the transparency and user-friendliness of the TQG businessApp platform® for years. Realize your strategic goals for the success of your company!
CENTRAL ARCHIVING
100% findable documents, contracts & files
regardless of location - with one click you have the entire case file on the screen!
PROCESS OPTIMIZATION
More efficient automated business processes - with simplified business processes, you can realize more efficiency and effectiveness in your organization.
COMPLIANCE
protects companies from misconduct - all relevant data for rule-compliant behaviour is available to you and your managers.
TRANSPARENCY
inTime, inQuality, inBudget thanks to transparent processes -
You get the right information at the right time and the right place!
REVISION SAFETY
Important data is not lost - the detailed logging of the work steps guarantees you reliable auditing acceptability!


DEADLINE MANAGEMENT
Automatic reminder of deadlines and dates - you will be informed about all upcoming deadlines and can relax and plan for the future!
RISK MANAGEMENT
The same level of information and up-to-dateness of all participants - actively manage the growing challenges and risks resulting from globalization and cost pressure.


AUTHORIZATION CONCEPT
Secure, clear role assignment and user guidance - prevents uncontrolled and unauthorized access to contracts and files.
EMPLOYEE PRODUCTIVITY
Noticeably improved employee motivation - benefit from information processes that all employees help to shape according to the latest guidelines!
They are already enthusiastic users:
"Reliable management support!"
"We reorganized and highly optimized our contract organization (including legal entity records) and processes. In addition, we also managed to transfer all IP operations (patents and trademarks) into the LCM file structure and synchronize them with our patent attorneys. In addition to advantages in centralizing in one place, efficient collaboration, and professional monitoring of deadlines, we are able to assist strategic decisions of management with key business data provided by LCM."
Cornelius Marguerre, General Counsel, Octapharma AG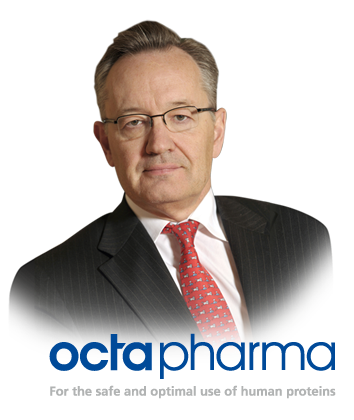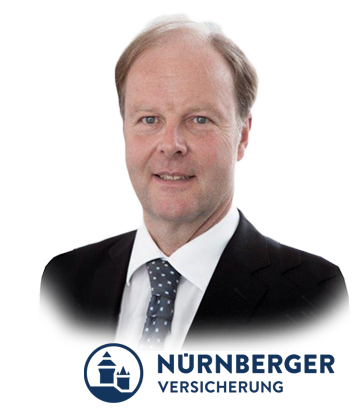 "One system for everybody"
"With a few exceptions, all contracts in the system are brought together centrally. This gives you a quick overview, long-term searches in filing cabinets is unnecessary and the administrative burden of contract management drops significantly."
Dr. Hans-Ulrich Geck, General Counsel, NÜRNBERGER Versicherungen AG
"Bringing a system to contracts!"
"Contract management is the systematic process for contracts – including preparation, enforcement, administration, monitoring, adjusting, evaluating, terminating and archiving. LCM from The Quality Group can significantly support these functions."
Jörn Lipkow, LL.M., Lawyer and Corporate Counsel, Carl Zeiss AG