Contract Management in the company
"Sustainability has the right of way" or "How trust is created from understanding" - these or similar slogans are platitudes in today's world that revive more than ever claims from days long past.Thus, the contract as the foundation for business management action in an organization or company is not an "old" relic. On the contrary, according to the textbook, almost every business decision is based on a contractual agreement or leads to such an agreement. Thus, experts agree, a contract runs through a life cycle within a systematic process, modernly also called life cycle management, in which contracts with legal effect are designed, created, put into effect, managed, monitored, evaluated, terminated and archived.
Contract management in the change grows with the understanding to the topic of the Compliance - safe acting in the enterprise interprets itself in the
Yesterday contracts were managed - mostly in folders and cabinets
Today we manage contracts - file, search and retrieve contracts digitally
Tomorrow we will understand, secure and successfully use contracts qualitatively within compliance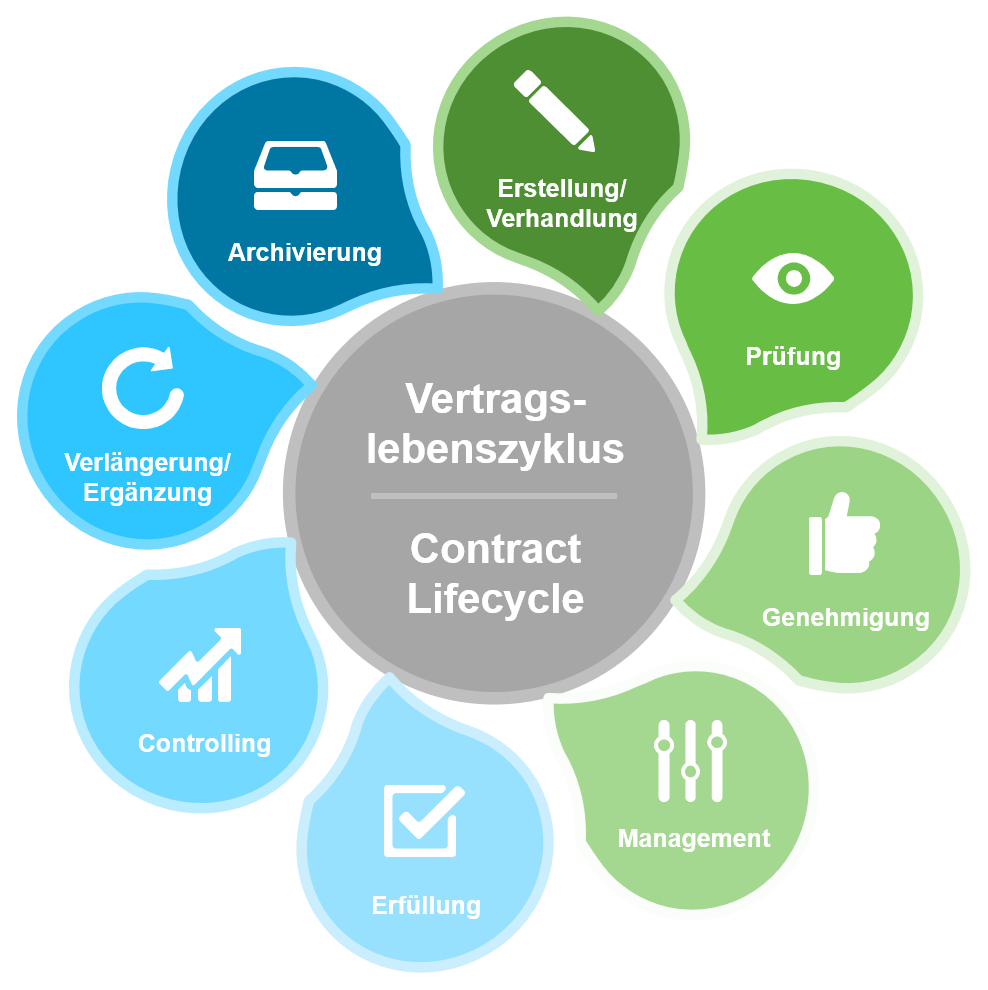 Figure 1: Digital contract management mapped in contract lifecycle
Creation/negotiation
Review
Approval
Management
Contract processing, contract management and contract evaluation is part of the daily work of many departments and thus also part of the risk potential arising from contracts. As a rule, the legal, investment management, marketing, sales, purchasing, finance, controlling, auditing and information technology departments deal with contracts on a decentralized basis. The distributed knowledge as well as the decentralized responsibilities pose considerable risks for the company.
Many companies are unable to obtain an adequate overview of their internal and external contractual relationships at the push of a button in order to realistically assess the resulting risks. But third parties, such as banks, investors, or financial statement and auditors, are also pressing for a transparent overview of existing contractual relationships as part of their risk assessment and supervisory duties.
Advantages of digital contract management

✓Compliance/audit security in the processes
✓ Process optimization in the organization > 30%
✓ Measurably transparent processes (inTime, InQuality, inBudget)
✓ Noticeably improved employee motivation
✓ 100% retrievable documents, contracts, files
✓ More efficient (automated) business processes
Successful and legally compliant management of these challenges requires concrete solution approaches with the objective of identifying and effectively controlling risks, optimizing processes, and achieving increases in efficiency and the necessary audit security in the area of compliance management.
The legal framework for contract management
The management and controlling of these contracts has been a critical compliance task for companies not only since the German Act on Control and Transparency in Business (KonTraG) came into force on May 1, 1998.
Contract management, for example, forms the foundation for a company's business activities and should therefore be part of a monitoring system (Section 317 (4) HGB in conjunction with Section 91 (2) AktG).
The presentation of business risks is also required for the group management report in accordance with sections 289 (1) and 315 (1) HGB. The GmbH Act and Basel II also place requirements on contract management. Essential information on this can be obtained from well-documented contract management software, among other things.
Future-proof contract management software will sustainably secure your compliance and processes!
Your contract management software is optimally positioned for the future, can develop optimally along your compliance requirements with your potentials and secures your business success in the long term. With smartLCM contract management, you too can benefit from one of the leading solutions. Web-based, technologically future-oriented and easy to use.
The need for contract management software and knowledge management to achieve transparency and commitment and conscious risk and compliance management has grown sustainably. The ever faster demands for agility and change are becoming a driver and show that the way of the last years was not sufficient. Knowledge is stagnating, and more than 80% of documents and knowledge still exist in unstructured texts and files. IT alone has failed. The potentials are manifold and ubiquitous. Always there, where information has to be filed, searched and available for decisions. Today, agile processes and workflows in companies must be structured with intelligent solutions, usually individually, for future requirements. Today, this is called Enterprise Information Management (EIM). The core competence is "structured information and knowledge management" based on proven contract management software. Along compliance and across departments.
Internal and decentralized decision-making levels require direct access to the company's global information with disclosure of any risks. With smartLCM contract management, a tool is available that automates the processes of contract creation, contract conclusion, contract management as well as sub-areas of risk management.

smartLCM contract management and the other modular applications of the TQG businessApp platform® have developed, among other things through intensive cooperation with users, into a knowledge database that manages and analyzes structured and unstructured data for all organizational units in a company on a subject-specific basis. This data, which is relevant both for deals in the making (NDA, offers, RFQs, RFI, RFQ, etc.) and after the contract has been signed (e.g. contract, attachments or supplier information), is managed, actively monitored and controlled as a complement to a transaction-oriented system (such as SAP, Navision, etc.). The contract management software ensures the highest compliance and audit standards!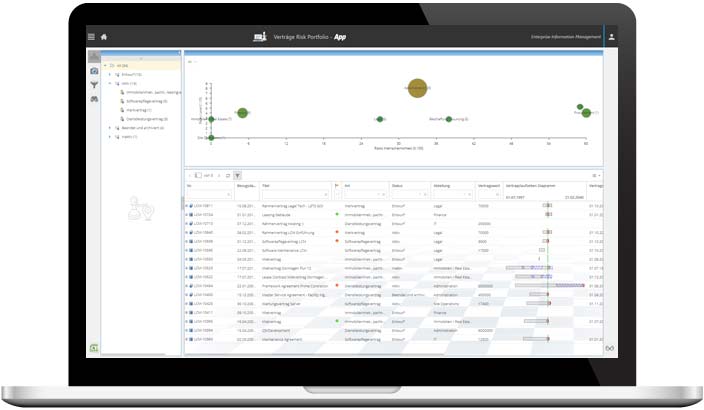 Introduction of NÜRNBERGER Online Contract Management - NOVEM for short
NOVEM has made it possible to successfully implement a digital, Group-wide and standardized system for contract management and review.
The electronic file in the worldwide legal organization
Awardee 2016: Henkel
What you store in the electronic file is available everywhere. The positive experience with electronic contract management has encouraged Henkel to develop an electronic alternative for file management as well. The integrative approach, further development of the LCM contract management software to include an e-file module, has been in use in Düsseldorf since April 2015.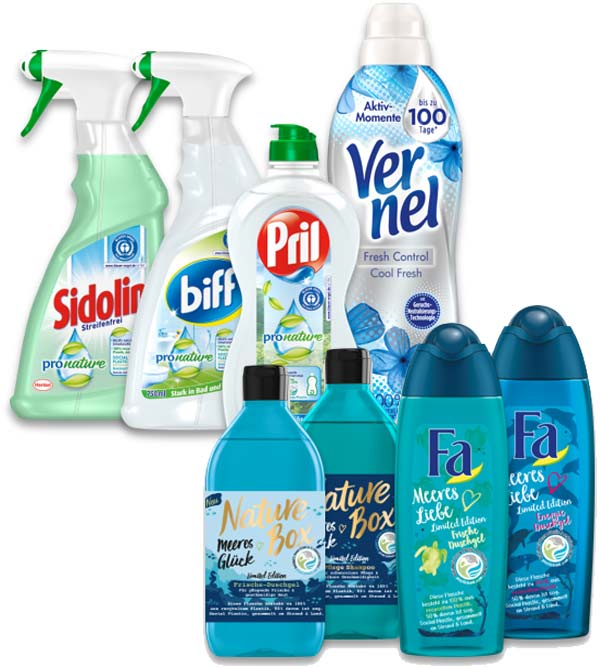 Future-proof management of contract
The introduction of a contract and document management system (LCM) at Octapharma AG
The goal of the project was clearly defined from the beginning: A single system should suffice for all essential contracts and important documents of the Octapharma Group, regardless of the locations of the responsible persons.
Creating freedom and minimizing risks through the use of innovative IT systems
Contract management as standard software and part of the internal control system
Standard software solutions that are used across departmental boundaries in the sense of a company-wide implementation are known as "Enterprise Information Management Systems" (EIM). The starting point is the definition of EIM, which includes the holistic management of all information in the company regardless of location, user, author, generating system, application, format, device and time.
To article