Compliance Management System
Software for Compliance Management
A Compliance Management System (CMS) helps ensure regulatory compliance and improve the consistency of a company's business model, public reputation, and financial health.
There are numerous challenges for executives in dealing with compliance-relevant digital data:
Clearly defining the organizational model, processes, completeness of compliance-related data and information, roles and responsibilities.
Provide integrated information technologies for audit-proof and structured filing, evaluation of business-critical information
Ensure traceability of data and processes (audit trail)
The objective must therefore be in compliance management:
Audit capability through completeness
Transparency for the internal control system (ICS)
Integrated risk management
Decision support
Reduction of costs
Avoid liability
Application areas of compliance management software
Compliance Organisation
Project documentation for the introduction of the Compliance Management System
Versioned document management (guidelines, training documents, audit reports, etc.)
Case management (incident documentation, fact collection, measures)
Resubmissions/deadline management for audits, deadlines
Compliance monitoring
Audit planning and documentation (checklists, final, quarterly and annual reporting)
Workflow/process support within the compliance organization
Knowledge management process-supported (knowledge file, case studies, FAQ, legal integration)
Training management (planning, content, participant verification, testing)
Micro-learning (cyclical distribution of case studies with feedback, feedback measurement, learning curve)
Employee survey on compliance culture
Reporting/analysis (evidence, reporting, learning curve)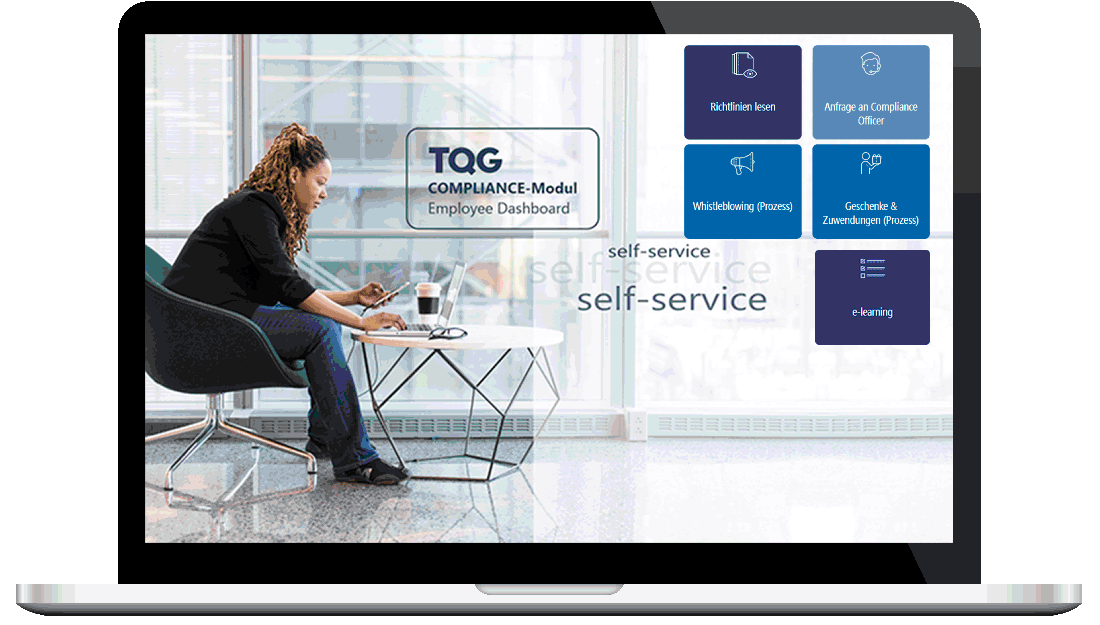 Figure 1: TQG businessApp platform® for compliance (here an example of an employee dashboard)
Legal /Procurement / Sales
Support/assurance of compliance in the contract lifecycle starting with business partner due diligence, contract preparation and contract management (compliance clauses, checklists, compliance rules, training, making examples available in the process)
Provision of compliance compliant boiler plates or templates
Documentation proof of real contract processes and decisions
Ensuring compliance in the supply chain (automated mailing of business partner commitment to compliance with monitoring of response)
Planning and documentation of supplier audits
Reporting/analysis "Compliance Radar" on suppliers
Human Resources
Documentation of all personnel-related documents in a personnel file (application, employment contract incl. compliance obligation, bonus agreements, performance documentation, training record)
Personnel file for personnel documents (employment contract incl. compliance attachment, application, etc.)
Workflow support for recruiting process, onboarding, transfer of use and job changes
Resubmission/deadline management for cyclical compliance training, performance review, etc.
Compliance Management - This is what's in it for YOU!
Compliance organization (CMS project record, training record, audit record, etc.)
Compliance Case Management (Compliance record)
Workflow management/business process support/approval processes
Follow-up and time management (training, risk analysis, ...)
Templates/template management for global, country-specific standardization
Self-service document/contract builder (compliance secured document/contract preparation)
Search function (filter, structured search, full text search, fuzzy search)
Reporting/analysis (training certificates, Who? When? What? By whom? How long?)
Knowledge management (FAQs, case studies)
Micro-learning (regular distribution of case studies with feedback function)
Communication functions for surveys or feedback
Authorization and security

Digital Compliance Management System
A digital compliance management system to ensure compliance in critical business processes and support compliance work again creates the necessary freedom to actively shape a compliance culture.

This is precisely where Best Practice Compliance Excellence comes in. This means the operative and sustainable support of employees in all compliance-relevant and critical business processes. Employees in legal, purchasing, sales, finance, HR, etc. are supported in their tasks through the use of compliant business processes according to the latest BPMN 2.0 standards and the provision of up-to-date compliance knowledge. This applies in particular to international groups and their effective integration and control of employees in subsidiaries at home and abroad.

With Compliance Excellence as a best practice package, The Quality Group offers the ideal tool for sustainable and effective organisation, structuring, documentation and implementation of a compliance management system. Compliance Excellence represents a comprehensive framework and is a modular, separately licensable component of the TQG businessApp platform®.

The outstanding feature of the TQG businessApp platform® is the elegant combination of - structured data - documents - business processes - analysis/reporting in one product. The perfect symbiosis of structured information in digital files (knowledge, content, documents and risk-related business processes (BPM). This is complemented by integrated resubmission/ deadline management, training organisation, risk management and analysis/reporting functions. Further strengths of all modules of the TQG businessApp platform® are outstanding ease of use and company-specific configurability.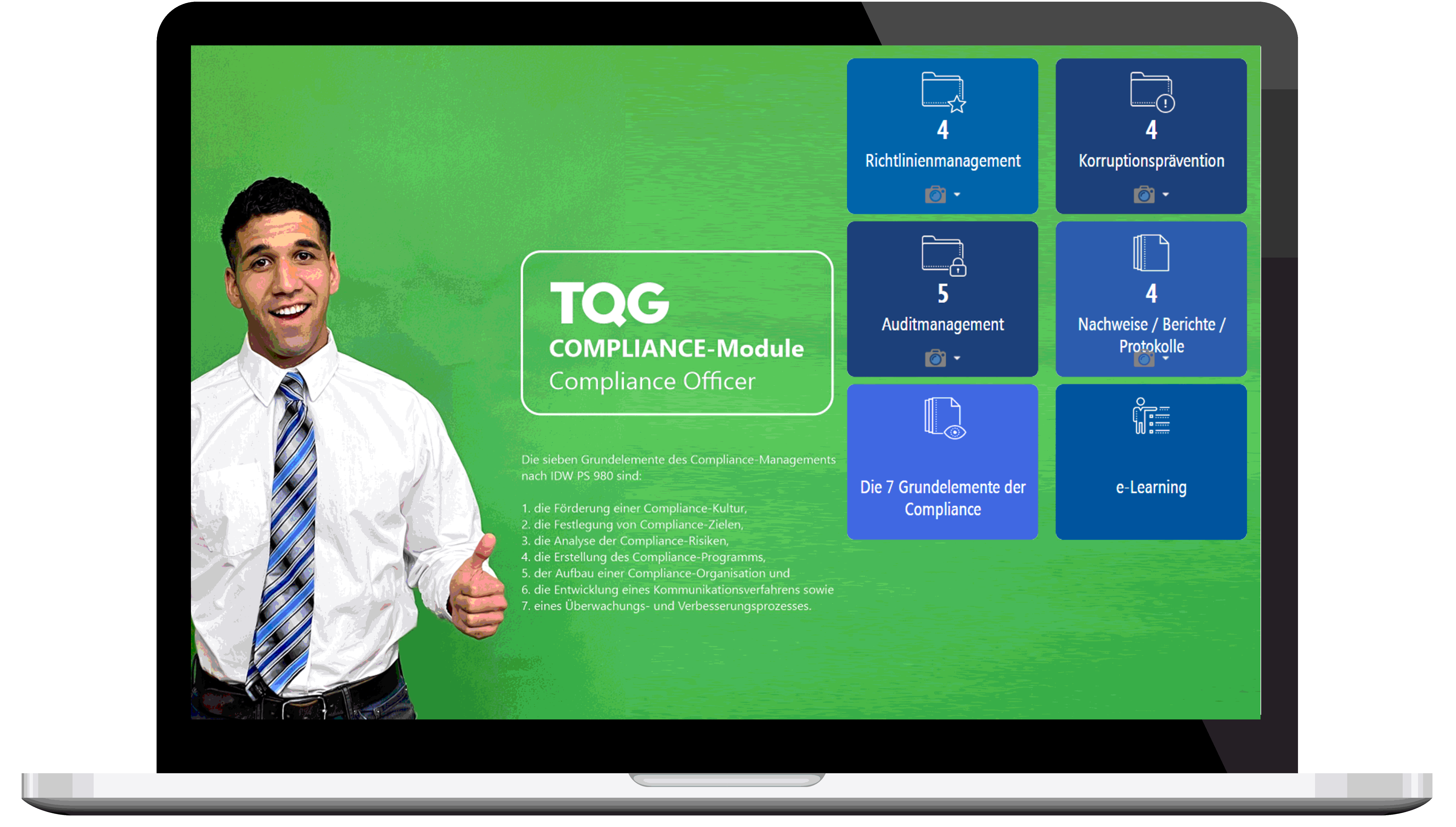 Figure 2: TQG businessApp platform® for Compliance (here exemplary the dashboard Compliance Manager)