Digital trends
Recognizing digital trends - challenges and solutions in digitization
For more than 30 years we stand with our values such as passion, commitment and innovation for an agile business model which positions itself in the ever faster changing world of information technology on the standards of commitment, fairness and customer satisfaction. Therefore, the recognition of trends and the proactive design of the change process is an important cornerstone of our actions.
Our goals are to recognize digital trends, to integrate them into user-friendly solutions for you and to make our employees into competent consultants for smooth and effective implementation in your organizations. Based on standards in processes and methods, standards in technology with our own software, we understand how to achieve excellent results for you. Standardized, individual, target-oriented!
We think in solutions. We act solution-oriented. Our goals are to find your solutions. With our TQG businessApp platform® and more than 30 years of experience we offer you the best approaches. Based on standards in processes and methods, standards in technology with our own software, we understand how to achieve excellent results for you. Standardized, individual, target-oriented!
Therefore we have integrated our experience into these products and solutions - convince yourself of our solutions for the following trends and topics!

Business Process Management
for your success
Business process management (BPM) is a field in operations management focusing on improving corporate performance by managing and optimizing a company's business processes. Therefore it is also often described as a "process optimization process.
Contract Management
is a global company task in modern and successful companies!
Contracts are the starting point and the basis for commercial and legal actions in organizations and company departments. Internal and decentralized decision-making levels require the option of direct access to all of the company's information with the disclosure of any risks.
Handling, management and evaluation of contracts are part of everyday work in many departments, and there also contribute to the risk potential resulting from contracts. Generally the following departments have decentralized involvement with contracts: Legal, investment management, marketing, sales, purchasing, finance, controlling, revision and information technology. Distributed knowledge and decentralized responsibilities represent significant risks to the company.
more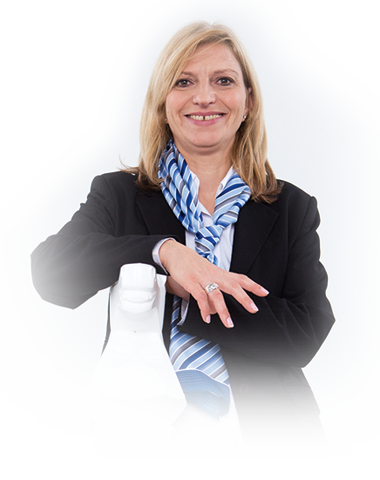 Compliance
is an integral part of Corporate Governance and important for the future success of your company!
The subject of compliance plays an important role at more and more companies, and not just since the recent bribery and corruption scandals at Siemens. Ever more laws create more and more obligations with more and more risks that make dedicated compliance management urgently necessary.
In business jargon, compliance describes the totality of the measures for dealing and complying with internal and external requirements and rules from the perspective of a company. The governing entities (board of directors, supervisory board, chief executive officer) as well as all employees must ensure that the company is organized in a careful manner in conformity with the law.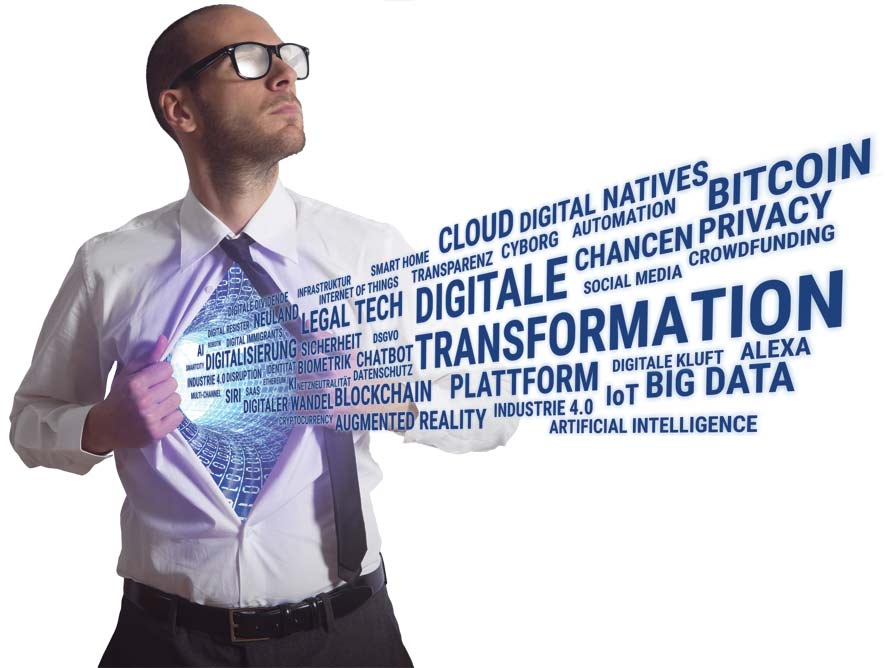 Digital Transformation
In the original sense, digitization means the conversion of analog content into digital formats.However, digitization is often used synonymously with the term "digital transformation", which refers to a continuous process of change in all areas of life caused by digital technology.More about digitization
More about Digital Transformation

Document Management
Wikipedia defines the term Document Management System as follows: " The term document management (also known as document management system) describes the database-supported administration of electronic documents. In the German language, the term also refers to the management of digitized, originally paper-based documents in electronic systems and is also used in a broader sense as an industry term.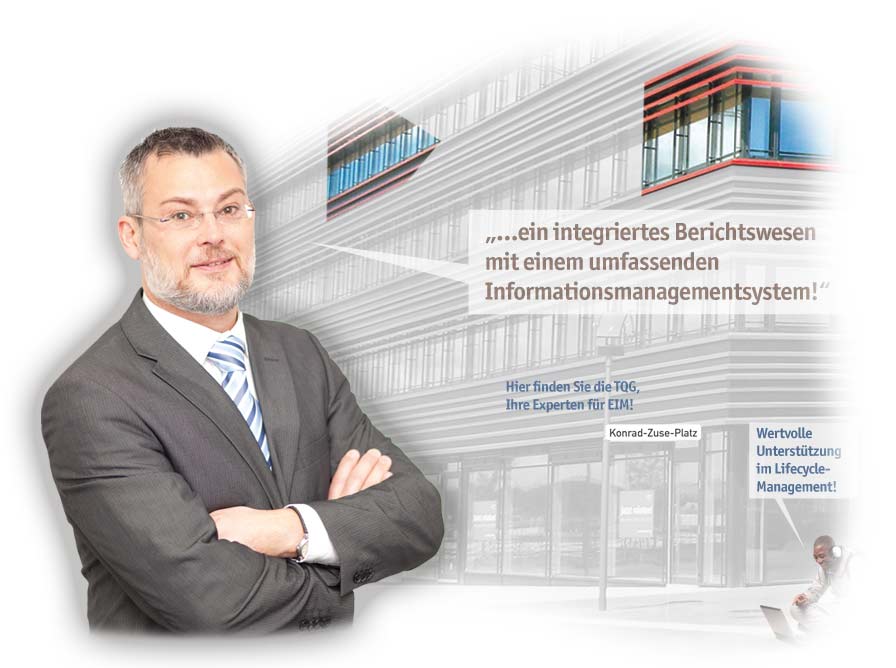 Enterprise Information Management (EIM)
Enterprise Information Management is the holistic management of all information in the company, regardless of location, user, author, generating system, application, format, device and time.

Enterprise Information Management is communication! Under the claim of dynamically and flexibly changing organizational structures in companies, EIM is clear and contemporary communication in order to introduce, design and demand tasks in company processes.

Enterprise Information Management is a guideline, a goal orientation with approaches in the evaluation, optimization and improvement of processes. According to the motto, analyze your processes today, think about tomorrow and choose the system for the day after tomorrow.


More about Enterprise Information Management

Legal Process Management
Manage attorneys, assess cooperation, enhance quality and optimize costs
Legal Process Management (LPM) comprehensively supports and controls the optimization of business processes between legal departments and law offices. Procedures can be developed here which act as genuine drivers or catalysts for improved cost controls while achieving the same or better quality. A permanent reduction in costs is guaranteed!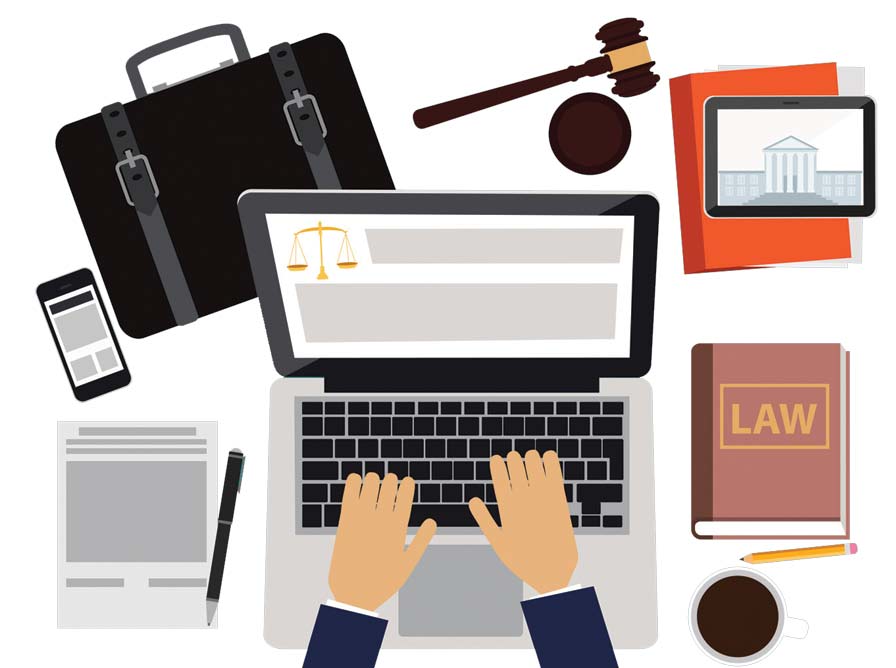 Legal Tech
The term Legal Tech is a much-discussed, hot topic in legal circles. But what is actually behind the term Legal Tech (sometimes also written Legal-Tech or LegalTech)? Legal Tech is a much-discussed topic in the legal field: how can legal work processes be automated and made more efficient through the use of "Legal Technology" in the form of platforms, software and IT-supported services?
More about Legal Tech

Risk Management
The tasks and challenges of risk management are numerous: economic, legal, but also financial risks, which companies have to face due to globalization and digital transformation. The activities and measures to identify, analyze, evaluate and, above all, manage and control these risks place high demands on all corporate leaders!