Legal Department 4.0 - Legaltech & Innovation Management
What does the ideal Legal Department 4.0 look like?
Digitalisation has probably become an integral part of YOUR everyday life:
New business areas, innovation management, fast and efficient BPM processes.

As a legal department, you are often entering new legal territory, as the legislator has not yet made any comprehensive decisions on numerous new business areas. With decreasing budgets, you as a legal department have to take on more and more tasks. The task profile of your team is changing into a strategic advisor and risk controller with legaltech efficiency.

How can a digital platform be introduced efficiently?
How can Business Process Management (BPM) processes support the whole Legaltech efficiently?

Do these topics sound familiar to YOU? Then we can support and advise YOU.
The GOAL: Your personal Legal Department 4.0.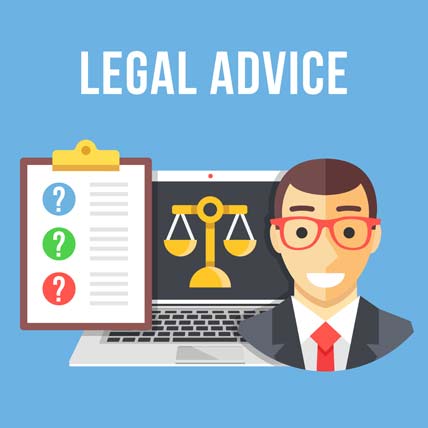 Legaltech: 4.0: This is how SMART working is done today!
Mandate file
Starting with the creation of a mandate file, the foundation is laid for a seamless information chain in the LPM. A mandate file contains the specific features for describing a mandate or order. The typical master data of the client, as well as the links that will later be necessary for the process, are recorded. These include:
Selection criteria on law firms
Categories of expertise required
Legal and billing-relevant relationships (insurance, aid, etc.)
Lawyer database
The administration of external lawyers in a central database considerably facilitates the selection of a lawyer in the event of a consultation. Any number of law firms and their lawyers can be created in a structured manner, individual areas of expertise including the respective level of know-how can be assigned and the corresponding costs per lawyer can be managed. At the same time, it is possible to evaluate the lawyer's performance per case and field of expertise. This makes it much easier to find, select and, if necessary, hire a lawyer. Thus, the sustainable basis for all lawyer relationships from the company's point of view is guaranteed and can be evaluated.
Case file
The case file is a way of storing information, documents, dates, templates and relationships in a structured form at any time, geared to various forms of litigation. Special file types for e.g. civil cases, damage cases or trademark cases with their special headings are already available as templates. This allows the system to check the file for completeness of data, parameters and information. This facilitates and reduces the time spent on process preparation in the form of file research, document comparison and master data analysis. Whether files, documents or contracts - all facts can be recorded, managed and evaluated.

Particularly important is the presentation and listing of all active and passive processes with the corresponding value in dispute or the processes that are of fundamental importance for the company. Especially at this point, the connection to the integrated risk management is important in order to record and evaluate expected costs (case costs, additional counselling, revisions, process delays, etc.) in advance, but also again and again interactively in the process, and to support any necessary internal decisions with facts and information.
Business Intelligence
From A to Z": In the end, there is always the processed information and data as results for the assessment or derivation of decisions. Particularly in the interest of in-house lawyers as well as the organisation, importance should be attached to this:
simple and fast list selection and selection
Predefined reports with flexible data selection across objects (files, cases, contracts, contacts, companies, even resubmissions) and organisational structures.
Individual reports: lists, evaluations or dashboards specially adapted to the processes and information chains as well as the distribution lists.
These options are either part of the standard solution or can be added as modules. In any case, competent advice is recommended for individual design, as the use of modern technologies such as Business Objects or similar also makes such convenient functions as drill-down or drill-across possible. Our competence teams are at your disposal for this.
Rating
As known from eBay, Amazon or other rating systems, you can create your personal assessment categories based on self-designed criteria and point systems and have them assessed by your organisation. The individual approach and the structured possibility to provide so-called "hard" and "soft" criteria is the basis of a case-, sector- or performance-independent assessment scheme. This ensures neutrality and a high level of acceptance among users and produces measurable results in line with your compliance requirements. This also includes that the incontestability of the assessment is given by a clear separation of the "creation of the assessment criteria" and the "data collection".
Benefit planning/check
Depending on the contract design, the performance measurement and calculation is prepared in monthly or effort-relevant cycles by the law firm and checked by the company. In the process, the specifications with performance periods or the effort planning in the system can be compared and checked with the reported effort. Through quick reports, the confirmation of the services can be communicated quickly and easily and can be retrieved sustainably for the overall view.

Ambassador for the new age of digital challenges
Digitization requires the courage to be human
Amalia Arabella Vosteen, Legal Counsel & Senior Contract Manager at dbh Logistics IT AG, certified mediator and European Woman of Legal Tech 2020 faces the curious questions of our editorial team in the anniversary issue of DiALOG - the magazine for digital transformation in the category "Three questions to...".
Why is a digital platform in the legal sector so important?

It helps YOU to advise in a solution-efficient and legally appropriate manner.
It makes it easier to communicate closely and on time.
It helps YOU to work cost-efficiently.
With the help of special, efficient Legal Process Management (LPM) processes, YOU can make fast, well-founded decisions in the shortest possible time.
It supports YOU in "new legal territory".