What is a contract management practice check?
The LCM contract file bundles all the important information of a contract - from contract partners over the contents of the contract to contract processes in uniform, discipline-oriented contract files. Thus the constant availability and security is assured in regards to all your contracts - central, global and worldwide. Thanks to the digital contract file you have a quick overview of current contracts, contract-related content, people and documents.
Organisation Performance Quotient (OPQ)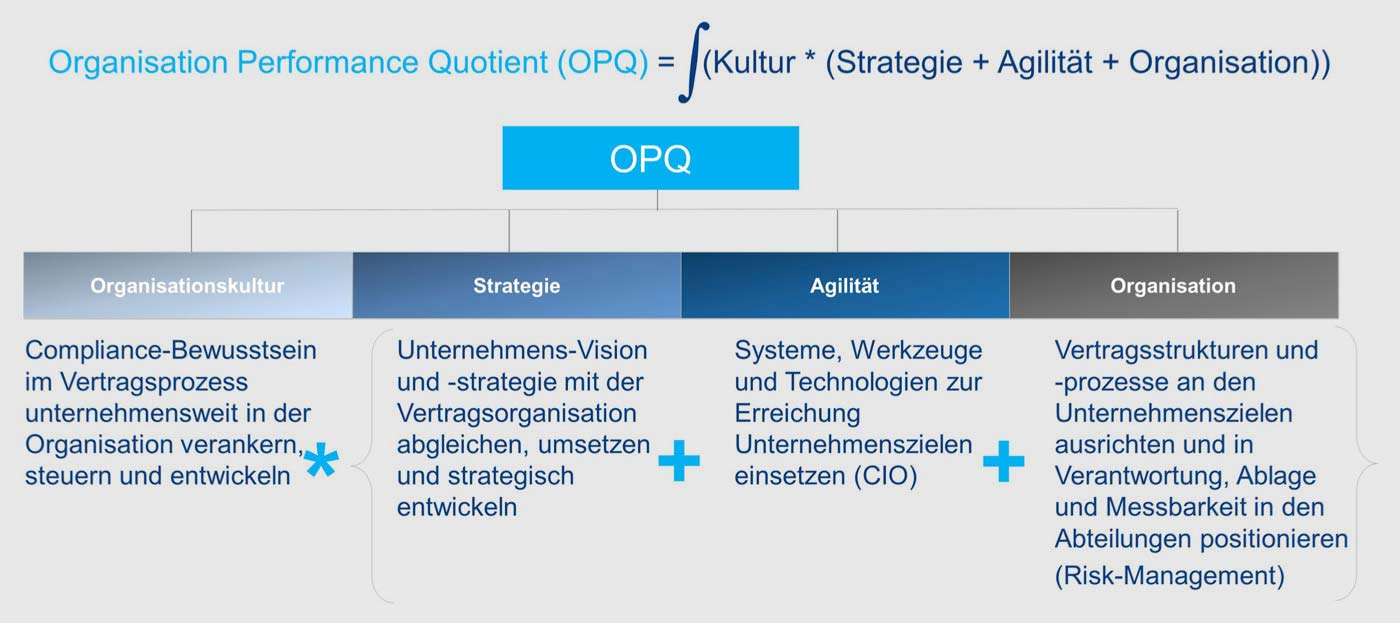 The Organization Performance Quotient (OPQ) is an objective, universal, and overarching value for measuring quality and compliance in organizational areas and administrative processes in the penetration of global organizational tasks (e.g., contract management, risk/compliance management, BPM, and others) and is central to the Capture phase of the Organization and Process Handbook (OPH) phase model because it provides valuable input, discussion, and information about the organization and employee motivation.
Organization and Process Handbook (OPH)
The
Organization and Process Handbook (OPH)
is a consulting and process method for analyzing and describing administrative organizational processes (e.g. in contract management) and individual rules.
It is a guide based on many years of experience of the experts of The Quality Group to identify the potentials and possible improvements of an organization in areas such as contract management. The goal of the OPH is to create sustainable business success and to initiate strategic orientations in organizational processes.