Process Management Software
Increasing efficiency and reducing costs through holistic business process management (GPM)
You, me, all of us professionally deal with processes and task management on a daily basis. This often leads to special challenges and difficulties in everyday life. Maybe YOU know these questions:
Who takes over which tasks?
What is the status of various tasks?
From whom do YOU still need input?
Are the documents or contracts already signed by all internal and external customers?
Have YOU used the most recent version?
Are the different versions of the documents and contracts neatly filed?
Quickly they say we need a software-supported process management system, and now?
What must a good process management system be able to do?
What added value does a process management system integrated into a digital platform offer?
How does a workflow management system fit into my infrastructure?
Through a digital contract management platform with an integrated process management like the TQG businessApp platform®, YOU as a company can digitally control and manage the task management of the individual departments. Documents and contracts can be created and managed digitally, YOUR knowledge management becomes digital and remains in the company even after an employee leaves.
Test us!
✓ web-based ✓ technologically future-oriented ✓ easy to use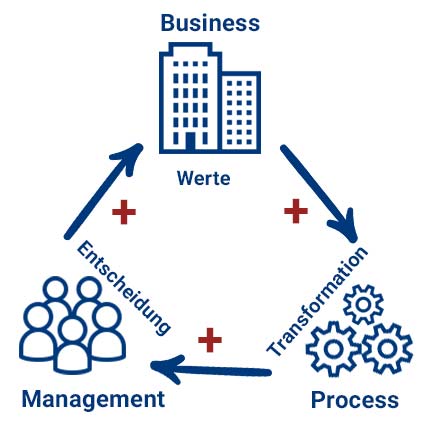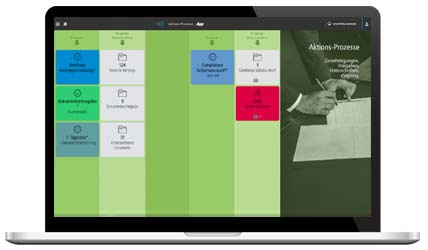 "What is meant by action processes?"
Action processes include approvals, releases, signature processes, and eSignatures.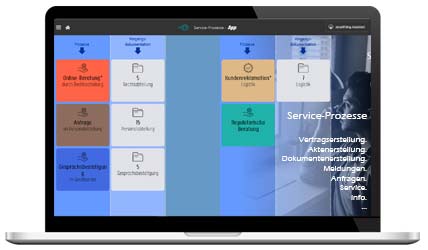 "What are service processes? "
Service processes include, for example, contract creation, file creation, document creation, notifications, requests, service and information topics.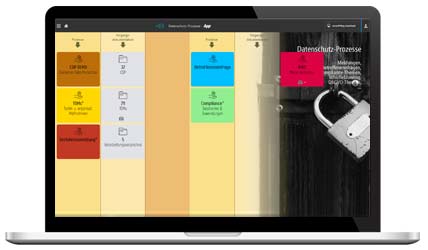 "What content does privacy processes take into account?"
All topics of the GDPR area can be considered in a data protection process, such as notifications, data subject inquiries, compliance issues, whistleblowing...
"What do I need to consider to create forms?"
The process for creating digital forms in particular can be mapped as an interactive BPM process.
The Workflow Components of the TQG businessApp platform®
CONTRACT LIFE CYCLE
complete workflow management
APPROVALS
Approvals of files and documents
DOKUMENT PROCESSING
Cross-departmental cooperation
IDEAS MANAGEMENT
Employees' ideas are recorded and structured centrally
CLAIMS & LITIGATION
Risk assessment, decision to set aside reserves
MESSAGING / BROADCAST-PROCESS
Task assignments and information to process team
DOKUMENT-INPUT
Management of invoices, letters via central task queue
TICKET-MANAGEMENT
Efficient workflow via ticket management
USER MANAGEMENT
Access requests and approvals
Process management software as part of the TQG businessApp platform®: that's in it for you!
The TQG businessApp platform®, TQG offers YOU a highly versatile digital platform for business process management processes and workflow management. The area of process management can be subdivided into the following categories, for example:
Action Processes
Service Processes
Form creation
How is process management integrated into the TQG businessApp platform?
Our process management software can::
Refine LCM, because customer situations can be addressed even more specifically.
Enrich LCM with functions that are not available in the standard product
Automate and accelerate the customer's daily processes
Optimize the customer's daily processes and ensure a high quality standard
Optimally support the customer's continuous improvement process (CIP)
E.g. drive and expand the step towards digitalization in the customer's company

Business Process Management (BPM) as the key to success
In our webinar we look at the challenges of Business Process Management (BPM), how to make it practical and how YOU can motivate the team to actively follow your agile ideas and changes. YOU will gain insights into the TQG businessApp platform® as well as its BPM features and learn how to use and apply them practically.
Interested in an all-round carefree package for your digital transformation?