Contact management
YOUR business relationship manager!
Do you have an overview of your customer journey?
Who is a customer?
Who is interested?
Who was a previous customer?
Who is a former interested person?
How do you differentiate between external and internal contacts in your documentation?
How can the right contacts be selected quickly and efficiently?
Who may be contacted by mailing and who not?
Which prospects and customers are interested in which product content?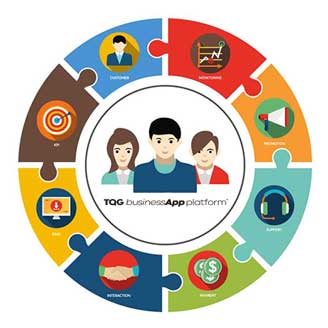 Digital platform for contact management
The contact management of the TQG businessApp platform® gives YOU answers to all these questions quickly and efficiently.
So you can build professional long-lasting business relationships and maintain YOUR contact and relationship management with the help of the digital platform.
fast management of natural and legal persons of a company
direct linking of company, organizational and corporate data with employees as well as external and internal contacts. This also applies to contractual partners.
possibility to manage contacts in a company file, where all relevant business transactions are visible at a glance.
Substitution/ substitute regulations for handing over and taking over tasks, reminders, responsibilities.
Quick research of name changes, employee changes and address changes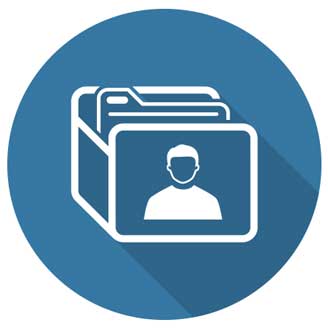 How do contact and employee data differ?
The "Contacts" area in the TQG businessApp platform® manages information on legal entities that are involved in a file as business partners. These are companies/organizations and private persons.

The area "Employees" includes all data of persons who can be responsible in a documentation process.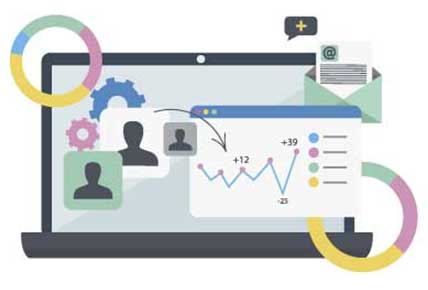 Are interfaces to other systems possible?
Depending on the configuration of the TQG businessApp platform® it is possible to create connections to other systems such as SAP ERP or LDAP servers with personal data via interfaces. When creating new person master data records in the TQG businessApp platform®, this interface data can be used directly.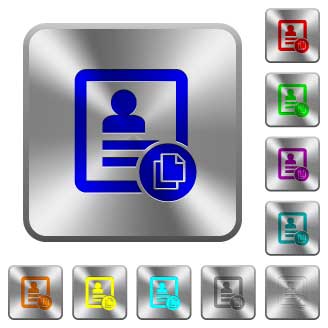 How can duplicates be prevented in the system?
When creating an employee or a business partner, the name of the company or the person can be compared with existing entries in the database. Before the final saving of the new master data, a similarity comparison takes place in the database.