Deadline management
Deadline management and deadline management with the knowledge platform
How about
IF YOU
never have to worry about sweaty schedules again.
Always know when their contracts expire.
See all the details of a contract at a glance.
could see contract expiration dates at a glance in a calendar app.
could filter contracts, organize them by event, and allow responsibilities.
Could research contracts specifically by events and dates.
The key to your deadline management: The digital knowledge platform TQG businessApp platform®.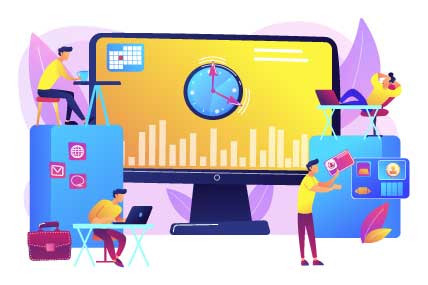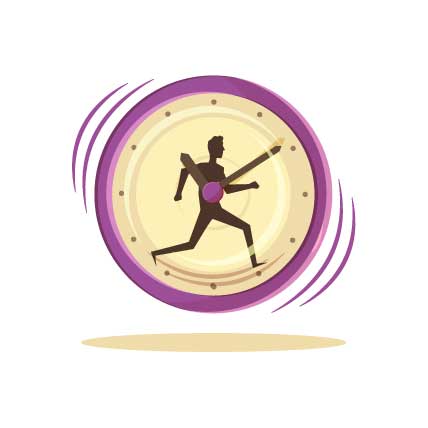 Appointment & Deadline Management
The integrated appointment and deadline management of the TQG business App platform® offers you:
Monitoring of contract terms
Compliance with notice periods
early reaction to expiring contracts
Maintenance of all information on contract terms incl. notice periods and minimum terms
Management and monitoring of contract renewals
Generation of automatic and manual resubmissions
Direct insight into when a contract needs to be terminated or extended as soon as possible
Information until when a contract is limited without extension
smartPlanner
With smartPlanner, all important appointments are displayed in a clear calendar view in the TQG business App platform ® .
Follow-ups, contract durations and deadlines are available at a glance in the calendar view of the smartPlanner app and can be easily and dynamically filtered by event type and responsibility (role/function).

This way, all important appointments can be accessed directly and immediate processing of all related information becomes possible.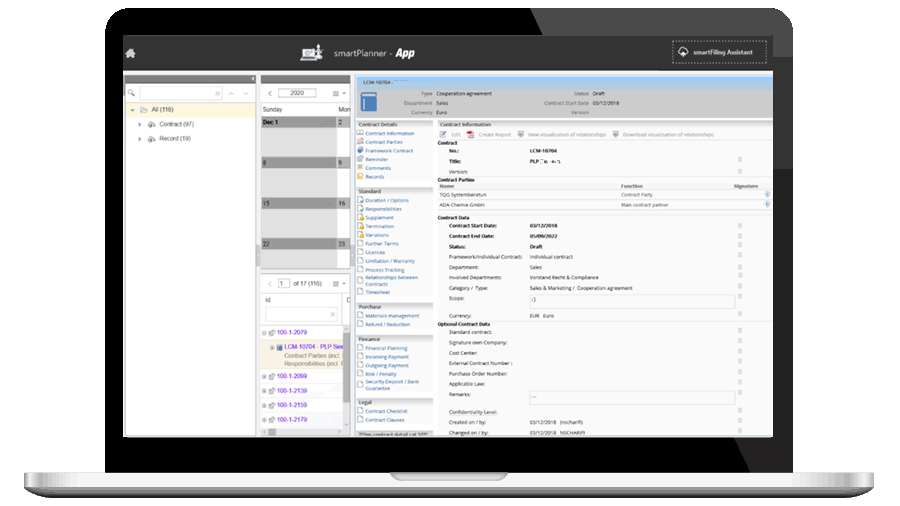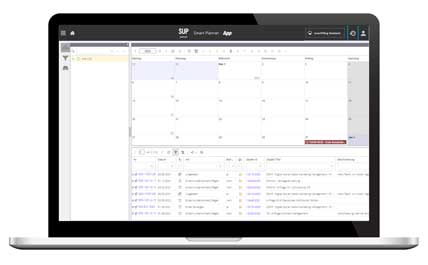 Image: The smartPlanner of the TQG businessApp platform® for appointment & deadline management