LCM Community Workshop
For many years we have been successfully able to rely on your support and active participation in the steady development and improvement of our products and cooperation. Now we would like to take the next step and invite you to our quarterly LCM Community Workshops.
We offer:
one-hour online workshops, usually on the last Friday of the month from 2.00 to 3.00 pm
Best Practices and solutions for your success
current topics about the TQG businessApp platform.® that YOU decide upon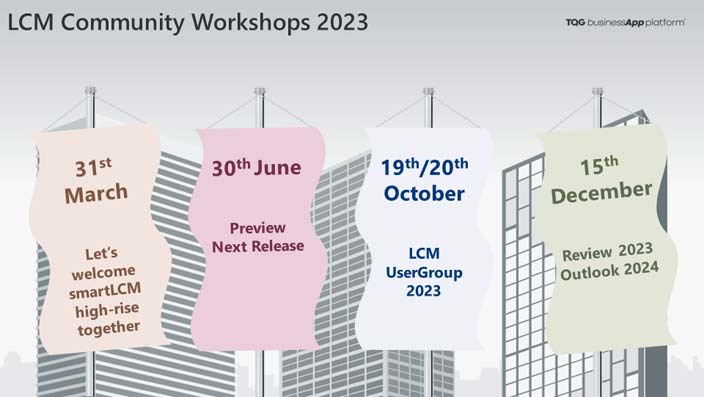 The next LCM Community Workshop takes place from
Friday, 31st March, 2:00 pm
Topic: Let's welcome smartLCM high-rise together
It's time, it's highrise: the new release of the TQG businessApp platform® - smartLCM high-rise - is in the starting blocks and together we take a look at the new features!